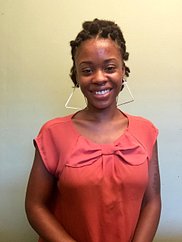 Youth Arts Empowerment was founded in March of 2019, in Oakland, CA. This organization was formed to provide disadvantaged youth and communities with more access to quality arts experiences, as well as support services in education and spiritual healing.
As a result of major budget cuts among public schools across the Bay Area, the arts could no longer be sufficiently funded. As a result, students were left with very limited, to no access to the arts. However, we are passionate about nurturing creative minds, therefore, we provide arts programming for schools who have been affected by these budget cuts. To optimize our impact, we also provide arts services to group homes, family shelters, juvenile institutions, childcares, churches and other organizations who serve our targeted population.
We are also passionate about education in all forms. We believe that education is an essential key to empowerment. The more knowledgeable we are, the more capable we are of making sound decisions and leading a more fulfilling life. We have a dynamic education department that is passionate about supporting our youth and communities where they need it most.
Finally, we are committed to healing ourselves from within, through spiritual care. We want to shine light and talk about experiences that have left us feeling depressed, angry, hurt and/or empty. If we can acknowledge, express ourselves, forgive and heal from these troubling experiences, then we can lead happier, more peaceful and healthier lives.
We are passioate about empowering youth and communities through the arts! Our amazing Arts Department provides Recreational Arts, as well as Expressive Arts for our targeted population. Our Recreational Arts Program engages participants in positive, creative activities and further encourages productive pathways. As our Expressive Arts Program, utilizes the arts as a wholesome outlet, for therapeutic creative expression.
We are passionate about promoting self-love and empowerment through art. Therefore, all project goals heavily advcate for emotional and self-awareness, forgiveness, identity, togetherness, healing and healthy self-esteem. We are also proud to be invested in our environment, by significatly incorporating recycled and reused materials in all of our creative projects!
Moreover, we believe that we can empower our youth and communities through healthy creative engagement, positive creative expression, healing and love.
Our Education Department works to strategically partner with local schools and education based organizations, to provide their students with arts experiences, designed to enhance the learning process. For instance, when we physically practice "doing" what we are learning, we can catch onto concepts much faster and easier. Therefore, we have adopted philosopher, John Dewey's concept of "Learning by Doing", to help reinforce what students are learning, within their academic settings. We collaborate with underfunded schools to facillitate hands-on, visual arts residensies, based on the academic concepts of what students are currently learning. For example, if students are learning about the digestive system in science class, we help reinforce this lesson, by facilitating a hands-on creative activity. Students would create a physical, 3-D replica of the digestive system, decorate and label it. In this way, we can use art to simultaneously support the learning process, as well as provide more arts experiences to disadvantaged students.
Furthermore, we are committed to educating urban youth on lessons that are often omitted from schools today. Helpful life skills and lessons such as cooking, coping with stress, building sufficient credit habits and effective time and money management, are either omitted or often skimmed over, in public schools today. We strive to bridge this gap by partnering with schools and organizations to provide their students with residencies, and workshops in cooking healthy meals, financial literacy, stress relief strategies, cultural education, critical thinking, etiquette and much more.
Finally, we provide youth with developmental services to broaden their perspective of the world that surrounds them. We assist our youth in developing into their full potential with programming in S.T.E.A.M. (Science Technology Engineering Art Mathematics), Literacy, workforce preparedness, entrepreneurship, visual communications, farming/gardening, healthy eating habits and more.
We recognize that we are also spiritual beings and aim to assist participants in becoming more familiar with their spiritual selves. Life's uncontrollable circumstances can often leave us feeling hurt, scared and angry. Our goal is to encourage spiritual healing and forgiveness from troubling, distressful and traumatic experiences. We promote spiritual well-being by facilitating collective healing exercises that encourage the process of forgiveness. If we can express ourselves about painful experiences, forgive and heal from them spiritually, then we can become a more peaceful people. We hope to ultimately help unify our youth and communities by helping us become spiritually healthy and more peaceful.
"Art can be said to be-and can be used as-the externalized map of our interior self."
We are passionate about supporting communities who need it most! We launched our outreach program to provide struggling youth and families with free access to much needed necessities, such as: school supplies, books, gently used clothing, toiletries, diapers, blankets and more. We are working to leverage funding to open a consistent community closet of free necessities for needy communities. We are proud to continue to be a pillar of support for our local community.
Mariah Gardner is the Founder and Executive Director of Youth Arts Empowerment, non-profit. She is also an artist, mother, and activist.
She was born and raised in Oakland, California and attened high school at Oakland Tech, as well as Skyline. Mariah later attended Fisk University, in Nashville, Tennessee to persue a Bachelor of Arts degree in Psychology and Art.
In March of 2019, she founded Youth Arts Empowerment to bring more creative arts to her local community.
We are grateful for her leadership and dedication to serve the community!